"H" For Hybrid
Multi-sensor payloads that bring a whole new meaning to mission efficiency. The unique intelligence and integrated design provide unprecedented aerial imaging capabilities for a range of commercial drone applications.
Welcome to DJI's first hybrid sensor solution – the Zenmuse H20 Series.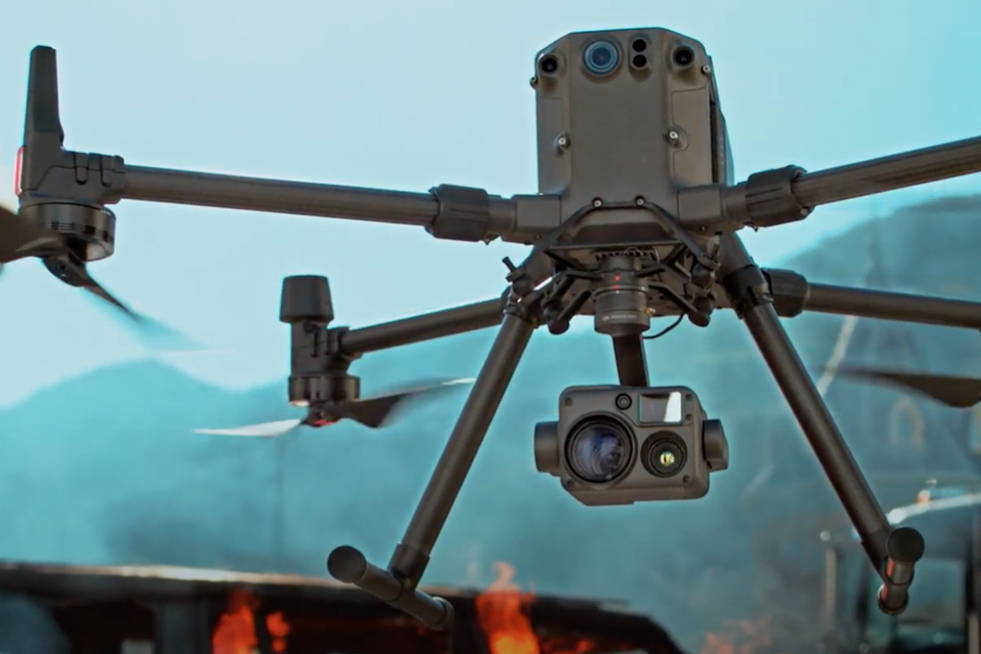 12 MP Wide Camera
82.9° DFOV
20 MP Zoom Camera
23× Hybrid Optical Zoom
-20°C to 50°C Operating Temperature
Radiometric Thermal Camera
640×512 px
Active Image Stabilization and EIS
Laser RangeFinder
1200 m Max Range
All The Sensors You Need - In One
Capture everything. Up close or from a distance. In true living color or thermal. An integrated laser rangefinder (LRF) measures the distance to an object at up to 1200 m away. A powerful, integrated payload that unleashes advanced intelligent capabilities for DJI's industrial drone platforms.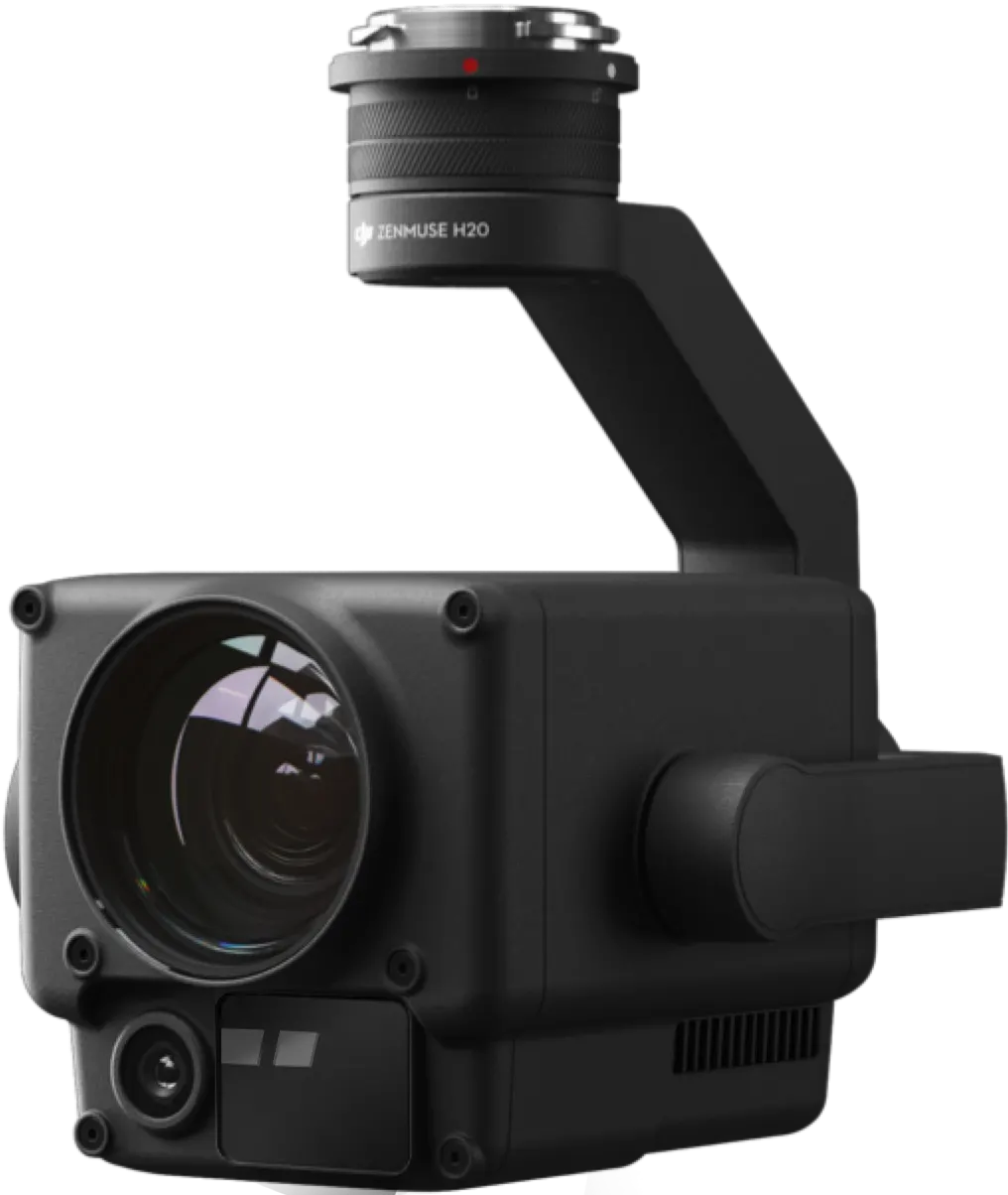 H20 - Triple-Sensor Solution
20 MP Zoom Camera
12 MP Wide Cmaera
1200 m LRF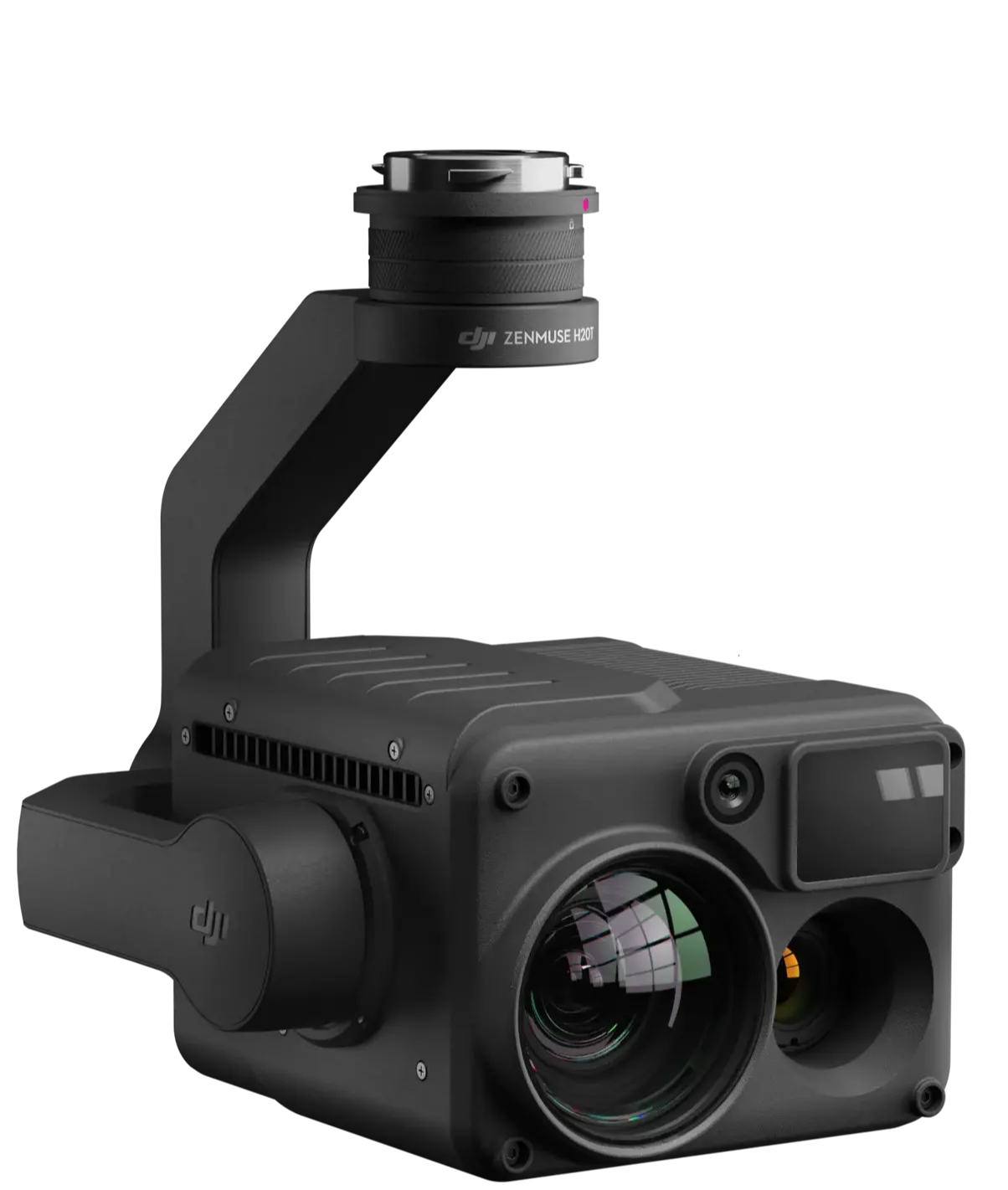 H20T - Quad-Sensor Solution
20 MP Zoom Camera
12 MP Wide Cmaera
1200 m LRF
640x512 px Radiometric Thermal Camera
23× Hybrid Optical Zoom, 200× Max Zoom

20 MP 1/1.7" CMOS Sensor

Video Resolution: 4K/30fps
---
Equivalent Focal Length: 24mm, DFOV: 82.9°

12 MP 1/2.3" CMOS Sensor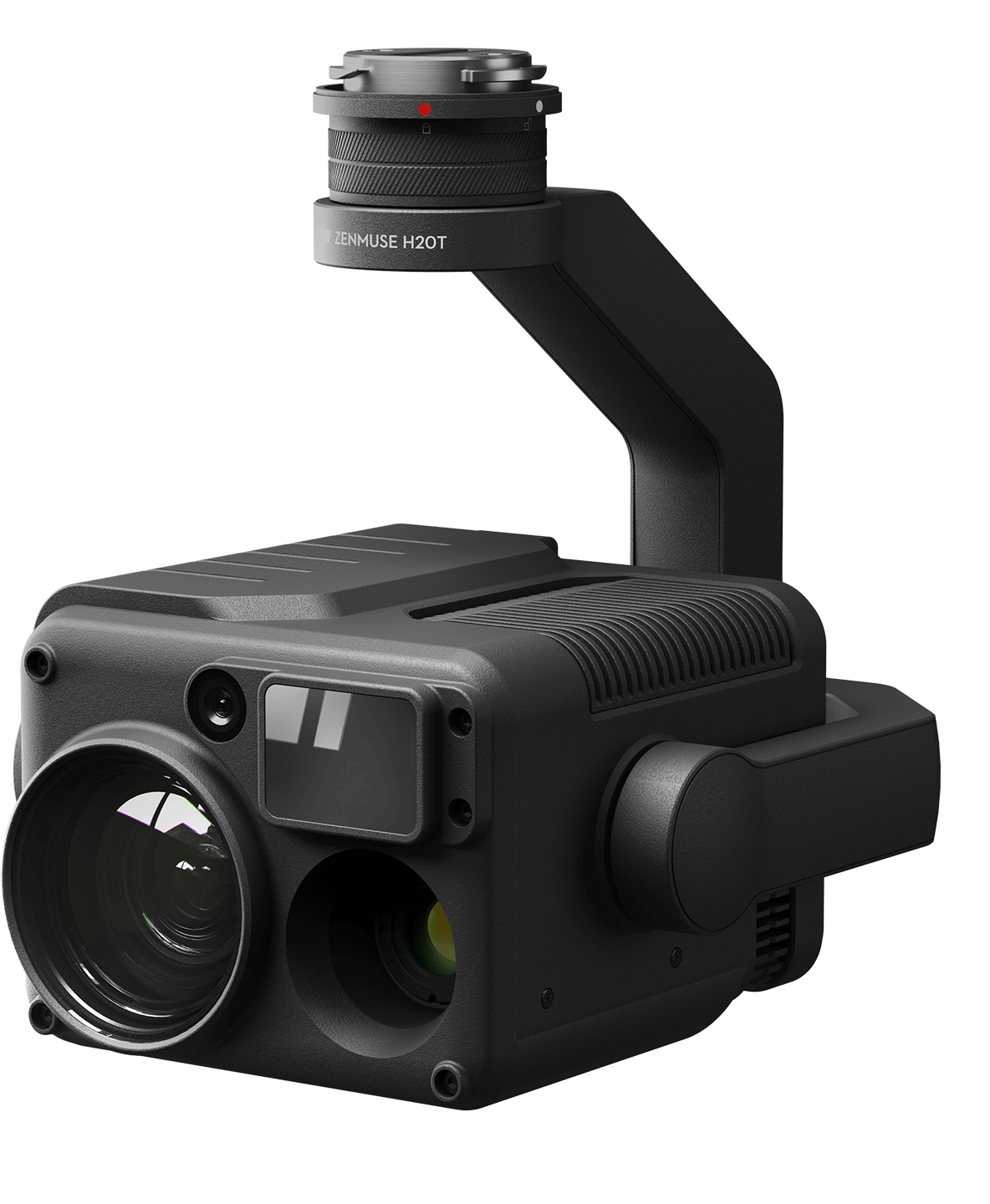 Range: 3 m – 1200 m

Accuracy: ± (0.2 m + D×0.15%)

 
---
Radiometric Thermal Camera
DFOV: 40.6°

Resolution: 640×512, Frame Rate: 30fps

Thermal Sensitivity: ≤ 50mk@f1.0 (NEDT)

 
See the full picture without missing any details wherever, whenever your mission takes place.