If you've found yourself searching for "drone training near me", "drone classes near me", or "drone courses near me", you've come to the right place. We are one of the best drone pilot schools that offers rpas certificates, drone flight training, RPAS training, drone training courses, drone pilot training, and DJI training courses.
Audited - Transport Canada RPAS
Get your transport Canada RPAS Certificate from us! We are one of the few RPAS training academies audited by Transport Canada.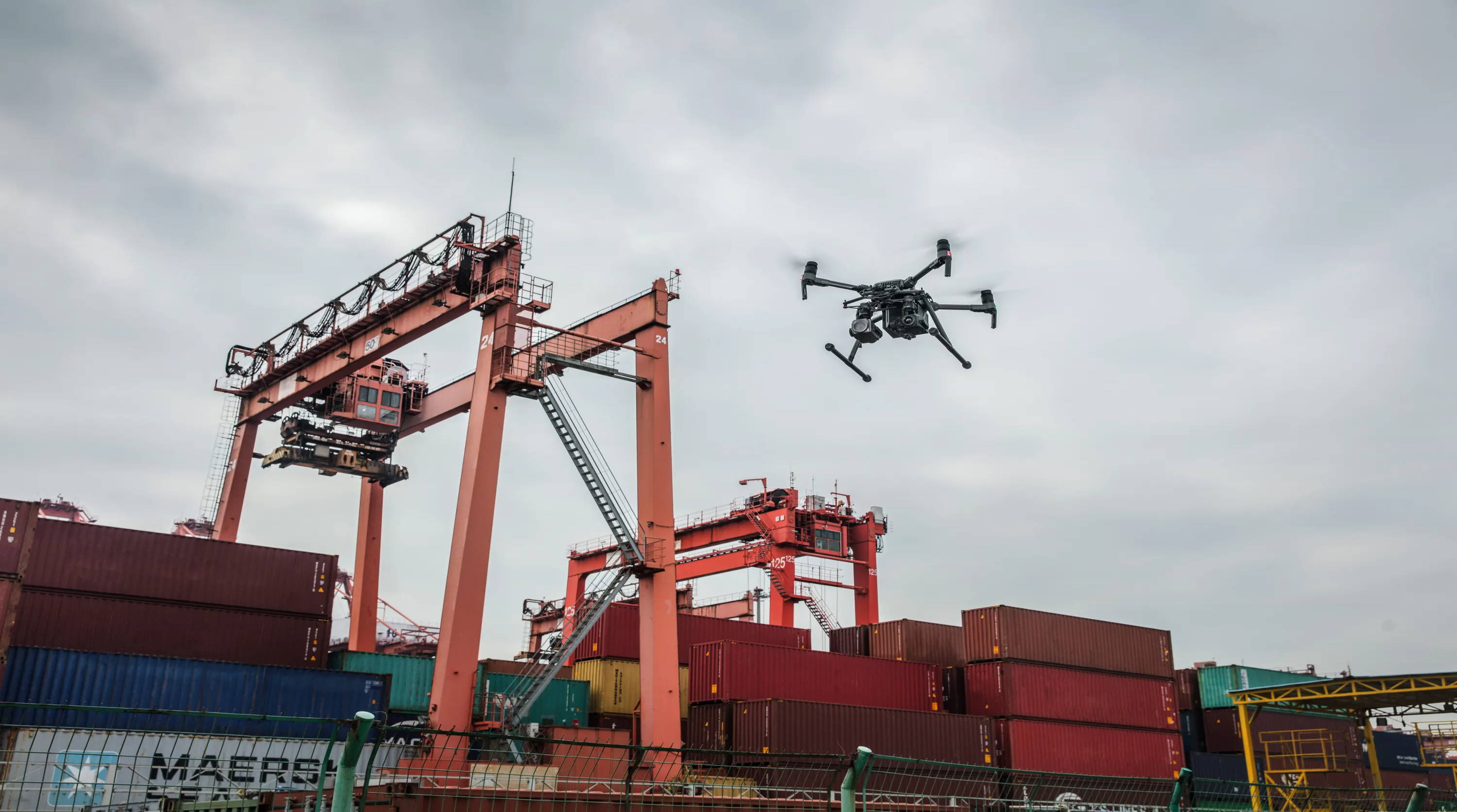 Trusted Trainer Coast-to-Coast
We train pilots through our drone pilot courses for Emergency Response, Industry, BVLOS, & More.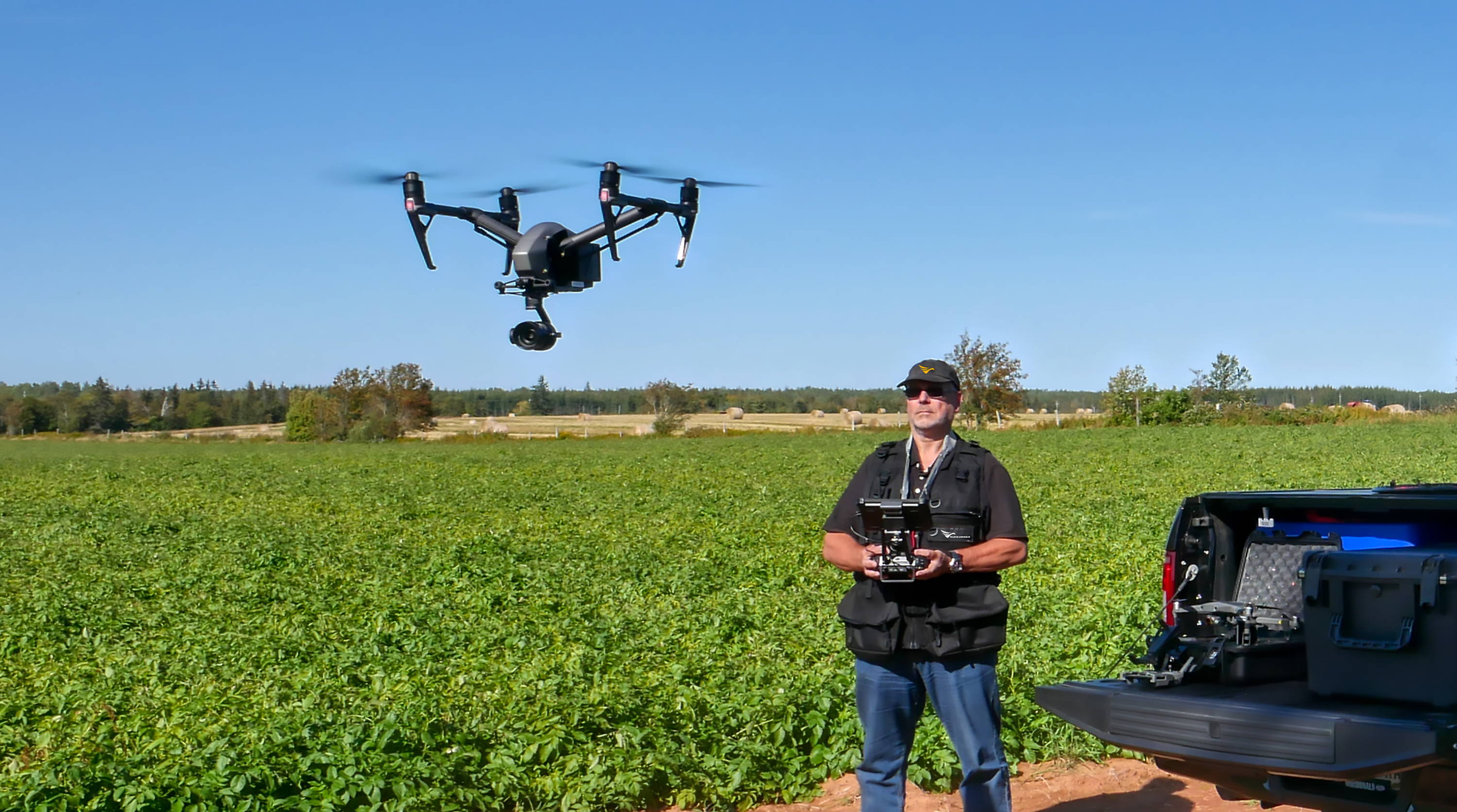 We create customized drone training programs and drone courses, including DJI training courses, in all industry sectors, including BVLOS.

Take Advantage of WINTER by adding a new industry technical skill, or certification
Whatever your drone training or certification needs - Volatus is one of the best drone pilot schools that has the expertise to train, certify and support you. Our drone pilot training and drone training courses will get you where you want to be.
Advanced RPAS Ground School
Pilot Certificate | Online | Self-paced
A complete self-paced ground school learning program to the TP15263 standard. Start from the absolute basics and learn the subject matter required by Transport Canada RPAS for professional advanced drone operations through our drone pilot courses and drone operator courses. The RPAS training course and drone operator course includes online content (approx. 35 hrs of self-study and over 10 hrs of video), continuous knowledge assessments, advanced RPAS multi choice exam practice, and regular weekly live webinars with experienced instructors to answer your questions and help support your drone pilot training journey to becoming a certified drone pilot. We make getting your RPAS Certificate easy!
Our extensive, multi-choice question bank (650+ question) is based upon the RPAS Transport Canada subject matter knowledge requirements. We provide a fully randomized practice exam that can be taken as many times as you wish to prepare for your TC exam.
Important Note: If you need to buy multiple courses at once, please contact us at training@volatusaerospace.com or through our contact forms. Thank you!
THIS COURSE INCLUDES:
- All the learning material required to successfully complete the Transport Canada exam
- Live weekly Q&A sessions to review points
- Access to our pilot resources
- Access to pre-recorded webinars
- Practice exam with over 650 randomized questions to give you a chance to thoroughly practice before taking the Transport Canada exam
Module 1: Airframes, Engines, and Systems
Learn about the most common types of RPAS, propulsion systems, and electrical components.
Module 2: Aviation Law, Air Traffic Rules, and Procedures
Review the most important regulations that you should know before flying.
Module 3: Flight Operations
Operating an RPAS safely starts with key knowledge on how to handle a wide range of situations. This module will give you all the tools to make sound decisions once out in the field.
Module 4: Meteorology
Weather is a critical parameter to consider before, during, and after your flight. Knowing how to read the skies and use the available tools will make your operations safer.
Module 5: Navigation
Maps, GPS, Compass, those are all tools that can help you conduct safe operations.
Module 6: Theory of Flight
A big component of flying is understanding the forces at play and how they impact each part of your RPAS.
Module 7: Human Factors
Safety starts with a sound mind and a sound body, and human factors should be considered at all times.
Module 8: Radiotelephony
Communication with your team and other aircraft in the airspace is critical for safety, this module will teach you the basics of radiotelephony.
Practical Exam | 90 Minutes | 18 Locations
The Transport Canada Advanced Flight Review exam is one of the requirements for conducting advanced operations with your drone and assesses your ability to operate a drone safely. The flight review takes approximately 90 mins and is scheduled upon request.
Notes
- You must have passed the Transport Canada Advanced RPAS Pilot exam to do a Flight Review
- You are responsible for providing the RPAS and all necessary equipment required to safely operate during the flight review.
- Volatus Academy RPAS equipment can be made available upon request (additional charges apply)
- If you fail the flight review, you must wait at least 24 hrs before attempting it again (additional charges apply)
- The Flight Review price is based on conducting it at one of the Volatus training academy locations across Canada. If your location is not listed, please contact us to discuss options.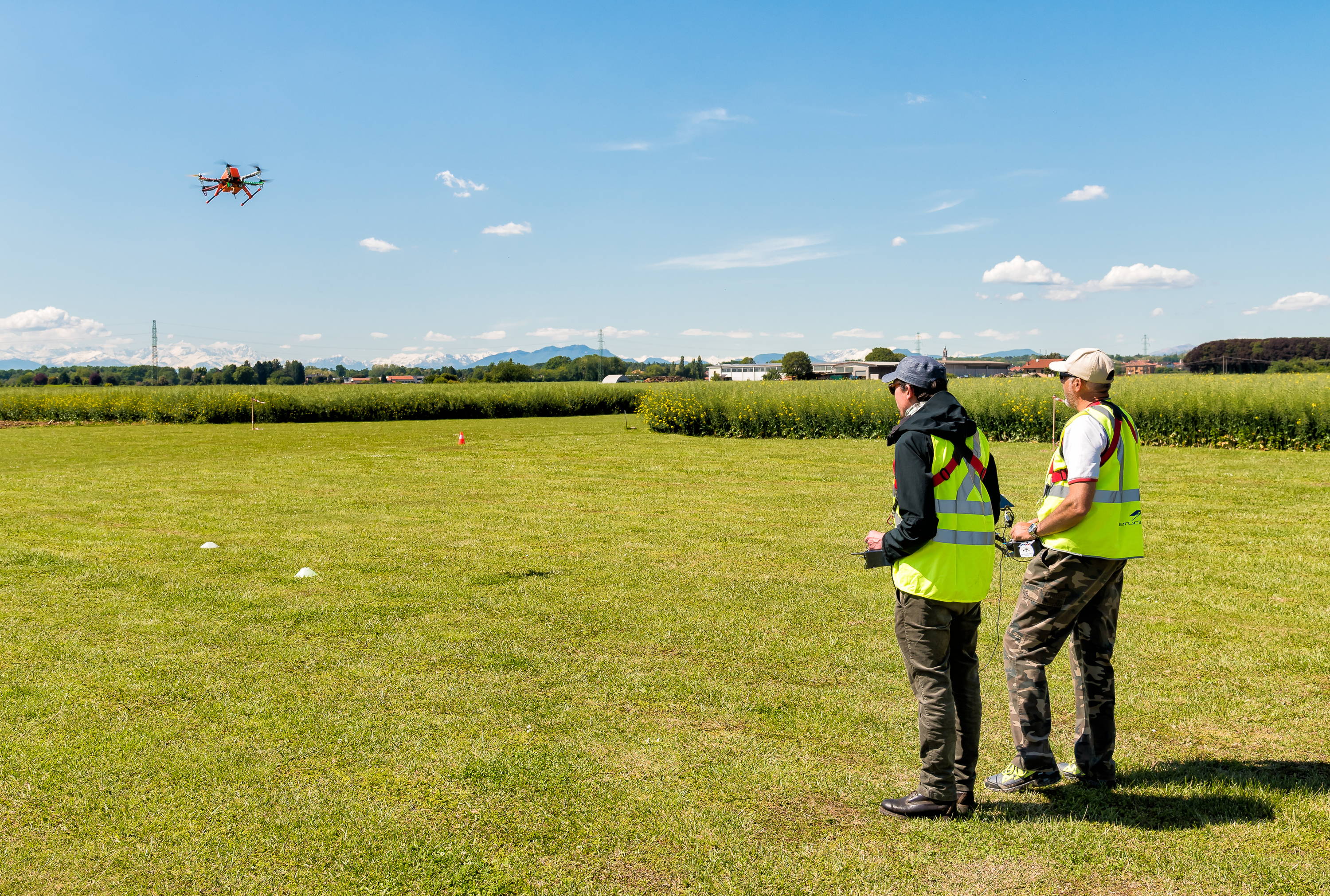 5 Locations | Drones Supplied
Drone flight training is a key part of developing the skills you need to safely operate your drone. We offer you the chance to join a professional instructor for a full day, learning everything from the absolute basics to the advanced skills required for your Flight Review.
TRAINING SCHEDULE
- 1 hr webinar session to review requirements and pre-training exercises before the day of the training
- 1-full day hands-on training session (max 2 students per instructor)
- Training days are scheduled regularly and dates are confirmed after registration
TRAINING CONTENT
- Introduction to drone operations and safety
- Review of site survey and emergency procedures
- Demonstration and practice of basic RPAS controls
- Flight awareness and workload management practice
- Incident management and decision making exercises
- Flight Review practice routines and feedback review
- This drone flight training is perfect to get ready for your flight review and help develop long-lasting operational skills and safe practices.
BVLOS Preparedness Training
FUTURE PROOFING BVLOS FLIGHT OPERATIONS | SORA & SFOC KNOWLEDGE
In Canada, Volatus Aerospace experts are working with and supporting the work of RPAS Transport Canada to realize its vision for drone operations. They want to see drones safely and securely integrated into Canadian skies as part of a modern national civil aviation system.
Specifically, we support innovation through safety regulation understanding and acceptance. A top priority for RPAS Transport Canada is developing regulations for lower-risk Beyond Visual Line Of Sight (BVLOS) operations in rural and remote areas. This is why we are offering a BVLOS Preparedness Training Course.
Implementation of BVLOS low-risk regulations will increase the regulatory obligations of all drone operators. It's important that industry professionals gain the expertise they will need in safety equipment and acquisition of BVLOS flight competency, and achieve future regulatory approvals for your BVLOS operations.
ROC-A Certificate | Online
The ROC-A Radiotelephony Certificate allows you to communicate with air traffic control and manned aircraft using an aeronautical VHF radiotelephone and is generally expected for professional drone operators operating in controlled airspace. This exam can be scheduled at any time (arranged between student and instructor) and includes the ROC-A operators license.
Pilot Certificate | Online | Self-paced | USA
This course will help you pass the FAA Part 107 drone license test – so you can fly drones commercially in the USA.
To be eligible to receive your Remote Pilot Certificate, you must:
- Be at least 16 years old
- Able to read, write, speak, and understand English
- Be in a physical and mental condition to safely fly a UAS
What does the course cover?
This drone course will take you through everything you need to know to pass the FAA Part 107 Knowledge Test, including:
- Applicable regulations relating to small unmanned aircraft system rating privileges, limitations, and flight operation
- Airspace classification, operating requirements, and flight restrictions affecting small unmanned aircraft operations
- Aviation weather sources and effects of weather on small unmanned aircraft performance
- Small unmanned aircraft loading and performance
- Emergency procedures
- Crew Resource Management
- Radio communication procedures
- Determining the performance of small unmanned aircraft
- Physiological effects of drugs and alcohol
- Aeronautical decision-making and judgment
- Airport operations
- Maintenance and preflight inspection procedures
- Operation at night
Pilot Certificate | Hybrid Online and In-person | Self-paced
Our drone training courses, drone operator courses, and drone pilot courses aim to empower our students. This program is built to help veterans and military family members take their first step in becoming professional RPAS pilots.
The Canadian RPAS industry is growing very quickly. As one of the top drone pilot schools, we are building a Veteran network of skilled and experienced RPAS pilots across Canada (Task Force Drone). We see our pilot network as a career funnel for military members.
Self-paced study material will be provided for the Basic RPAS exam. The study material will be delivered via email at no cost.
After successful completion of the Basic RPAS exam, students are ready to move onto our Veteran Advanced Drone Pilot Program (eligible for VAC funding). The program will feature online self-paced course material, live classroom webinars and one week of in-person drone training. DJI Mini 2 Fly More Combo is included in the program.
We expect our students to be employed in the industry within six months of qualifying.
Please email us at: training@volatusaerospace.com
Professional RPAS Operational Skills Diploma
Diploma | 14 Days | Atlantic Volatus Skygate RPAS Training Academy

This drone course aims to build an expert RPAS workforce that can find well-paying jobs in the Canadian RPAS service industry. It is also a DJI training course, as we will be using DJI drones throughout the program. We expect our successful students to be employed in the industry within six months of qualifying. We will promote the diploma nationally and successful students will be recognized as holding a valuable industry qualification.
This diploma is registered for delivery at the Volatus RPAS Training Academy in Prince Edward Island and approved by the Department of Education and Lifelong Learning.
RPAS Advanced Piloting & Videography Skills
Days 1 to 4
Complex environment training will build on the student's skills to understand RPAS setup, control & function. Close proximity skills and complex piloting with photography & videography knowledge and techniques will develop safety and professional cinematic skills. Video editing, project management and using copyright to protect and sell media are also covered in this module. This section is based around the use of the DJI Mavic series RPAS equipment.
RPAS Inspection & Thermography
Days 5 to 9
Drone inspection techniques and understanding RPAS payload systems are imperative for an RPAS professional. In addition to cementing these skills, students will be introduced to thermography and specialist sensor applications. This section is based around the use of the DJI Matrice 300 RTK and the H20T payload.
RPAS Survey & Mapping
Days 10 to 14
Many people fail in commercializing their RPAS skills because of poor data management and bad workflows. We will teach our students the fundamentals of data management and workflows to ensure their success. Additionally, students will learn: aerial photogrammetry, mapping, multispectral imaging & crop management, LIDAR principles, RTK & PPK GPS positioning methods, Orthomosaic stitching and 3D point cloud construction processes. This section is based around the use of the DJI Matrice 300 RTK, the L1 Lidar payload, the Micasense multispectral sensors, the D-RTK2 Base Station and DJI Terra.
Funding & Tuition Fees
Complete Diploma with Certification - $4,999
- Special rates are available at the Slemon Park Hotel, please contact us for more information
- All RPAS and safety equipment is provided
- Strict COVID protocols remain in place with each student having their own desk and RPAS equipment to use and maintain during the course
- A deposit of $1,250 will secure a seat and will be applied to the final tuition fee (payable prior to start date)
- Tuition fees are exclusive of HST
---
Up to 8 spaces available in each time slot, we will allocate places on a first come first serve basis.